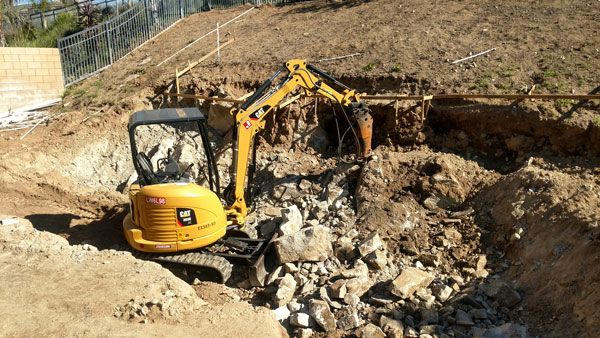 We have over 20 years of experience providing trenching, excavation and concrete demolition services to commercial and residential projects throughout San Diego and Riverside Counties. Some of the services we offer include trenching for underground utilities and pipelines, VERIFORCE backfill and compaction of utility trenches containing natural gas pipelines operated by San Diego Gas & Electric (SDG&E) and Southern California Gas Company (SCG), trenching and excavation for concrete foundations, footings and swimming pools, concrete demolition including demolition and recycling of concrete foundations, footings, sidewalks, driveways and swimming pools, asphalt demolition including demolition and recycling of asphalt roadways and parking lots, rough grading, site preparation, land clearing, weed abatement, site work, construction cleanup, debris removal and much more. We can also provide contractor pricing on aggregate materials delivered to your job site.
​​​​​​​
We provide prompt, friendly and reliable service and we offer competitive rates. Our California Contractors License is in good standing. We have $1M General Liability and Commercial Vehicle Insurance and $1M Workers Compensation Insurance.

Watch our videos on YouTube
Visit and like our Facebook page

Feel free to contact us with any questions or to schedule work.

We look forward to working with your team.